I couldn't decide which I liked better. So you get two. Bonus!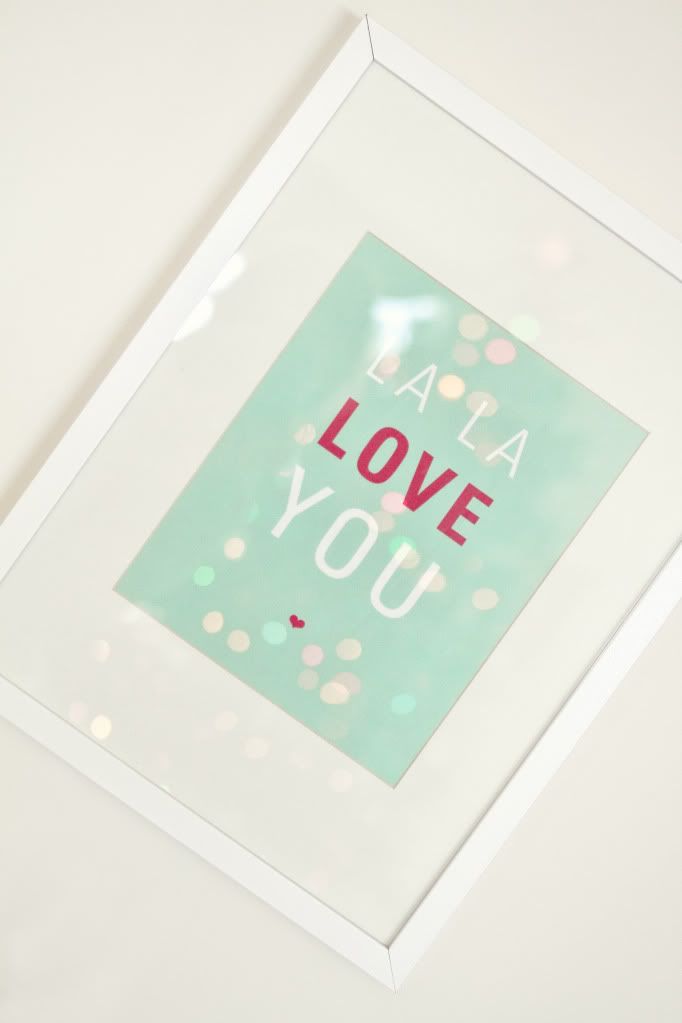 When I went to take a picture of this print framed, I noticed our tree reflected in the glass. Kind of what this project is all about, isn't it? Noticing the little things about the holiday season. I love it. La la love it.

p.s. The top picture was taken this morning. The bottom was taken tonight. This is why I shoot RAW.
i love you
i do
i love you
all i'm saying pretty baby
la la love you, don't mean maybe
all i'm saying pretty baby
-la la love you, the pixies