A series of moments that hold magic for me:
My oft-mentioned Christmas Eve bubble bath.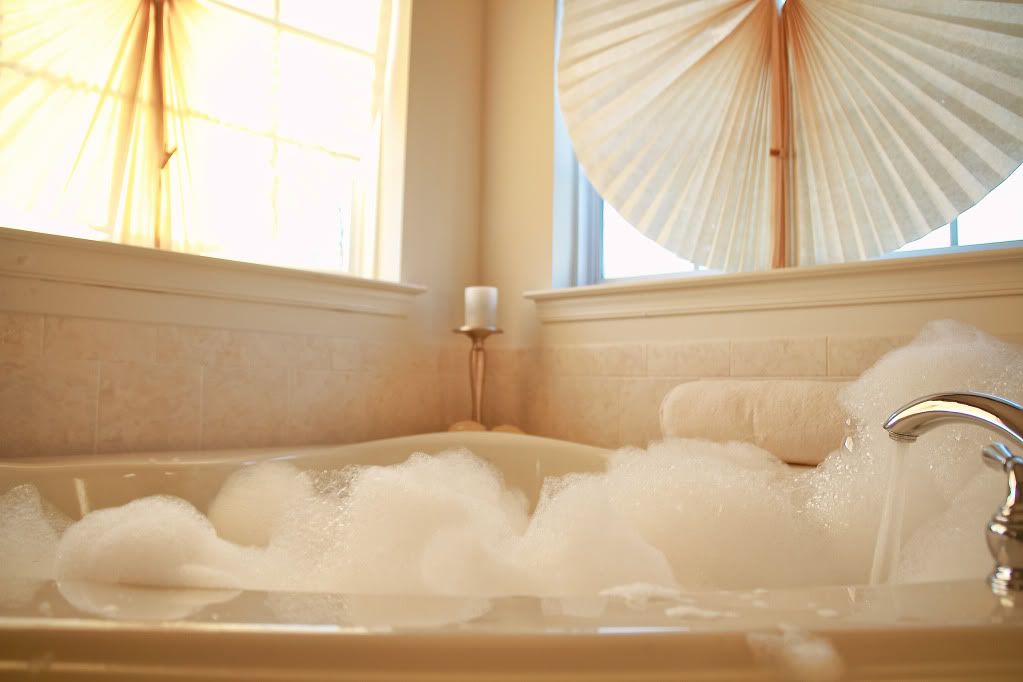 The moments as the sun is setting on the night before Christmas, as my dad was outside chopping extra branches off of our tree before bringing it inside, while my mom is showering and we are all anticipating the arrival of the family. For us (and many other families as well), Christmas begins on Christmas Eve.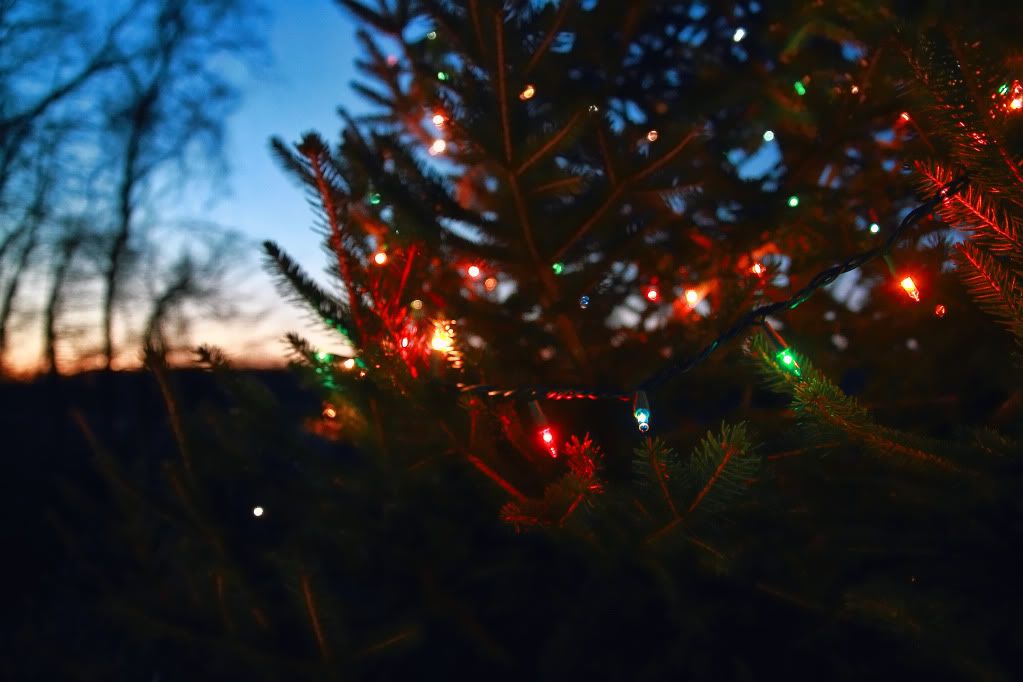 The few minutes prior to being allowed downstairs to open presents on Christmas morning. As a newly married couple without children, we still get the chance to be 'the kids' when we go to our parents' homes for Christmas. This includes sitting on the steps and waiting to be called down to see the tree that Santa decorated overnight. This may not be a visually interesting or good picture, but the feeling is special to me.